This week I will begin a new topic on religion and I will begin a series of topics on the Bible and especially the New Testament. Since Christians believe that the Bible contain the word of the Lord as brought down by his apostles, it is only appropriate to examine the Bible to see what exactly it says to us.


Remember, in this topic I will only make references to some points in the Bible that have caught my attention. I will not attempt to force any of my views, I will simply let you answer any of my questions in your own mind.


What I would like to see, however, is some of you to try and explain your own take on the issue.


For the purpose of this blog, I have used the King James's edition of the New Testament, which is the most widespread one.


Without any further delays, I will start on this week's subject:


Even without reading the Bible, we all have an idea on how and where Jesus was born, from what we have seen on the TV or taught at school. We learned that Mary and Joseph had to travel to Bethlehem due to a consensus order by the Romans, they could not find any place to stay so they found refuge in a stable, where Jesus was born. A shining star guided the 3 Wise Men to the place of birth, where angels and shepherds had gathered, while King Herod learning that a future king was born ordered the slaughter of every male child up to the age of 2.



Let's read though, how Matthew, Mark, Luke and John describe the birth of Jesus in the New Testament:


Well, Mark and John actually say nothing on the subject. They make no mention on the birth. Only Matthew and Luke describe it, however with conflicting information.
2:1 Now when Jesus was born in Bethlehem of Judaea in the days of Herod the king, behold, there came wise men from the east to Jerusalem,

2:2 Saying, Where is he that is born King of the Jews? for we have seen his star in the east, and are come to worship him.

2:3 When Herod the king had heard these things, he was troubled, and all Jerusalem with him.

2:4 And when he had gathered all the chief priests and scribes of the people together, he demanded of them where Christ should be born.

2:5 And they said unto him, In Bethlehem of Judaea: for thus it is written by the prophet,

2:6 And thou Bethlehem, in the land of Juda, art not the least among the princes of Juda: for out of thee shall come a Governor, that shall rule my people Israel.

2:7 Then Herod, when he had privily called the wise men, enquired of them diligently what time the star appeared.

2:8 And he sent them to Bethlehem, and said, Go and search diligently for the young child; and when ye have found him, bring me word again, that I may come and worship him also.

2:9 When they had heard the king, they departed; and, lo, the star, which they saw in the east, went before them, till it came and stood over where the young child was.

2:10 When they saw the star, they rejoiced with exceeding great joy.

2:11 And when they were come into the house, they saw the young child with Mary his mother, and fell down, and worshipped him: and when they had opened their treasures, they presented unto him gifts; gold, and frankincense and myrrh.

2:12 And being warned of God in a dream that they should not return to Herod, they departed into their own country another way.

2:13 And when they were departed, behold, the angel of the Lord appeareth to Joseph in a dream, saying, Arise, and take the young child and his mother, and flee into Egypt, and be thou there until I bring thee word: for Herod will seek the young child to destroy him.

2:14 When he arose, he took the young child and his mother by night, and departed into Egypt:

2:15 And was there until the death of Herod: that it might be fulfilled which was spoken of the Lord by the prophet, saying, Out of Egypt have I called my son.

2:16 Then Herod, when he saw that he was mocked of the wise men, was exceeding wroth, and sent forth, and slew all the children that were in Bethlehem, and in all the coasts thereof, from two years old and under, according to the time which he had diligently enquired of the wise men.
Let's see what Luke says on the subject:
2:1 And it came to pass in those days, that there went out a decree from Caesar Augustus that all the world should be taxed.

2:2 (And this taxing was first made when Cyrenius was governor of Syria.)

2:3 And all went to be taxed, every one into his own city.

2:4 And Joseph also went up from Galilee, out of the city of Nazareth, into Judaea, unto the city of David, which is called Bethlehem; (because he was of the house and lineage of David:)

2:5 To be taxed with Mary his espoused wife, being great with child.

2:6 And so it was, that, while they were there, the days were accomplished that she should be delivered.

2:7 And she brought forth her firstborn son, and wrapped him in swaddling clothes, and laid him in a manger; because there was no room for them in the inn.

2:8 And there were in the same country shepherds abiding in the field, keeping watch over their flock by night.

2:9 And, lo, the angel of the Lord came upon them, and the glory of the Lord shone round about them: and they were sore afraid.

2:10 And the angel said unto them, Fear not: for, behold, I bring you good tidings of great joy, which shall be to all people.

2:11 For unto you is born this day in the city of David a Saviour, which is Christ the Lord.

2:12 And this shall be a sign unto you; Ye shall find the babe wrapped in swaddling clothes, lying in a manger.

2:13 And suddenly there was with the angel a multitude of the heavenly host praising God, and saying,

2:14 Glory to God in the highest, and on earth peace, good will toward men.

2:15 And it came to pass, as the angels were gone away from them into heaven, the shepherds said one to another, Let us now go even unto Bethlehem, and see this thing which is come to pass, which the Lord hath made known unto us.

2:16 And they came with haste, and found Mary, and Joseph, and the babe lying in a manger.

2:17 And when they had seen it, they made known abroad the saying which was told them concerning this child.

2:18 And all they that heard it wondered at those things which were told them by the shepherds.

2:19 But Mary kept all these things, and pondered them in her heart.

2:20 And the shepherds returned, glorifying and praising God for all the things that they had heard and seen, as it was told unto them.

2:21 And when eight days were accomplished for the circumcising of the child, his name was called JESUS, which was so named of the angel before he was conceived in the womb.

2:22 And when the days of her purification according to the law of Moses were accomplished, they brought him to Jerusalem, to present him to the Lord;
.
.
.
2:39 And when they had performed all things according to the law of the Lord, they returned into Galilee, to their own city Nazareth.
2:40 And the child grew, and waxed strong in spirit, filled with wisdom: and the grace of God was upon him.
2:41 Now his parents went to Jerusalem every year at the feast of the passover.
2:42 And when he was twelve years old, they went up to Jerusalem after the custom of the feast.
I apologise for the long sections of the Gospels mentioned above, however it is important to give those of you without a New Testament in hand the opportunity to read what is written in the relevant sections.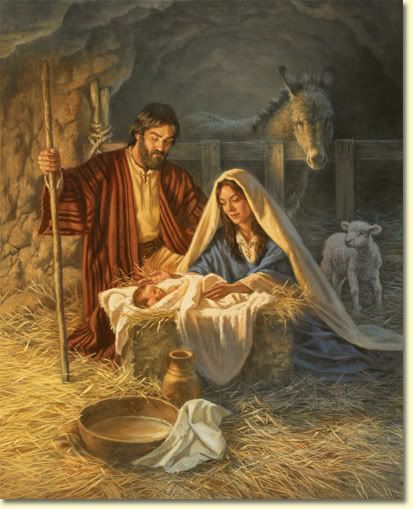 Historically, it is impossible for both versions of those events to have taken place at the same time, even though that's what we have been taught for years.


Luke places the birth of Jesus around the time when Cyrenious was governor of Syria. This was around 6-7 AD and an account of the census was given by the first century historian Josephus.


However, it would have been impossible for Herod to have been alive at that time, since he passed away in 4 BC. For those of you who doubt the date of Herod's death, you can read the following


Ormond Edwards, "Herodian Chronology," Palestine Exploration Quarterly 114 (1982) 29-42
W.E. Filmer, "Chronology of the Reign of Herod the Great," Journal of Theological Studies ns 17 (1966) 283-298
Paul Keresztes, Imperial Rome and the Christians: From Herod the Great to About 200 A.D. (Lanham, MD: University Press of America, 1989) 1-43
P. M. Bernegger, "Affirmation of Herod's Death in 4 B.C.," Journal of Theological Studies ns 34 (1983), 526-31


Furthermore, the list of all governors under Herod is known, and no Cyrenious is mentioned, in case you thought Cyrenious' governship may have been earlier than 6AD.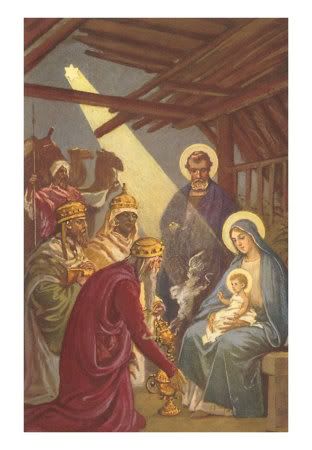 Another conflicting information is that, although there were indeed a number of censuses instructed by Caesar Augustus, none of them took place around the time of the birth of Jesus. Caesar Augustus reigned as emperor of the Roman Empire from 27 B.C. to 14 A.D. He authorized three censuses during this reign. How do we know this? The three censuses are listed in the Acts of Augustus, a list of what Augustus thought were the 35 greatest achievements of his reign. He was so proud of the censuses that he ranked them eighth on the list. The Acts of Augustus were placed on two bronze plaques outside of Augustus's mausoleum after he died.


The three empire-wide censuses were in 28 B.C., 8 B.C., and 14 A.D.


So, it is impossible for the events described in Matthew to have happened at the same time as the events described in Luke, since the events in Matthew happened when Herod was alive, while the events described in Luke happened 10 years later.


This is, then, where the problem starts. Which of the two stories is true? Matthew places the birth of Jesus during the reign of Herod, but makes no mention of a birth in a stable, or of angels and shepherds. In fact, Matthew indicates that the family of Jesus lived in Bethlehem, since the wise men visited the baby in its home and that they moved to Egypt to avoid Herod's men.


On the other hand, Luke places the birth 10 years later, but makes no mention of any order to kill babies. In fact, he clearly states that Jesus and his family stayed in Nazareth until Jesus reached 12 years of age.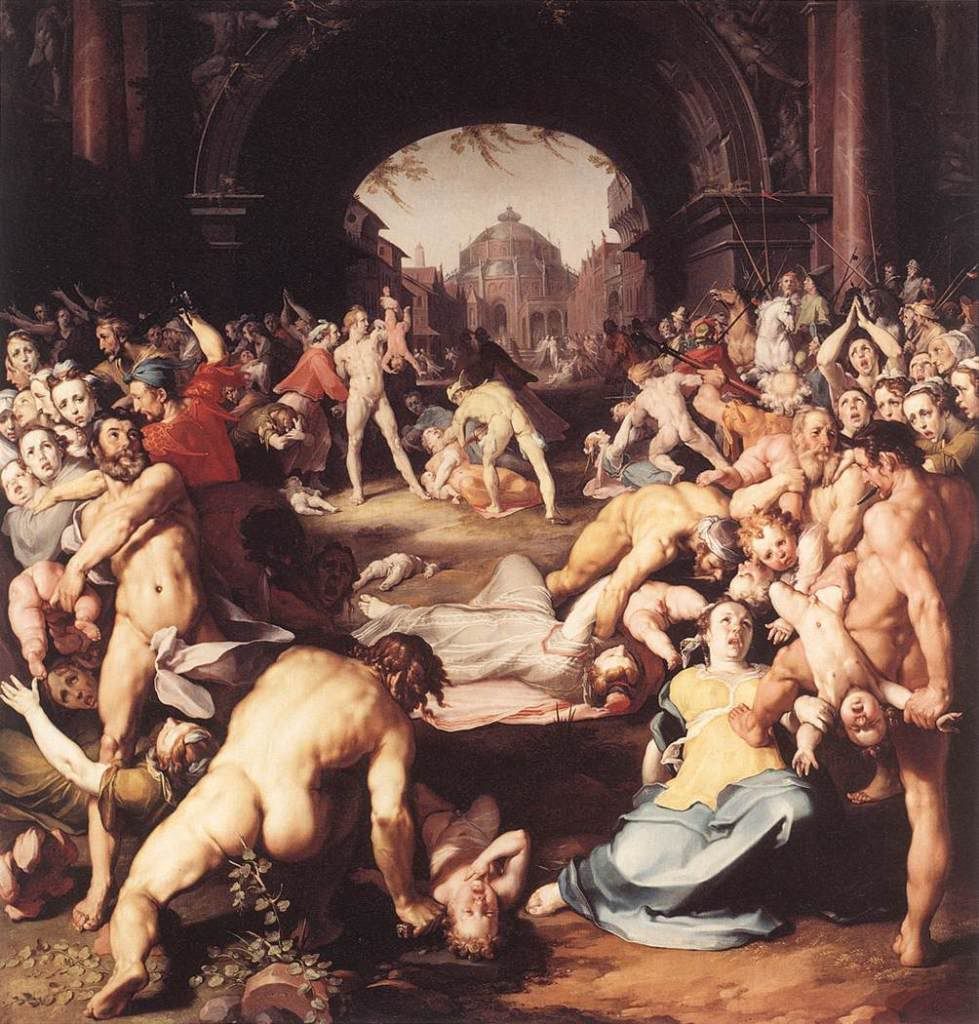 We cannot say that the true story is that taught to us (i.e. an amalgamation of both versions), since two wrongs do not make a right. We cannot accept the events described in both as true, and then reject the historical dates as wrong simply because they do not suit our story. Either one of the stories is right or both have errors, since both cannot be right.


I will let you decide what you make of it. It is worrying, from a religious perspective, to have such conflicting information in the book which is considered the holy one of the Christian religion. It is even more worrying that such conflicts exist in other parts of the book, which relate to even more important beliefs. I will refer to these parts in future blogs.